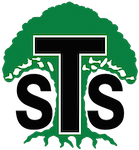 Showcase Tree Services, LLC
Residential & Commercial Services
Tree Pruning
Tree Trimming
Tree Removal
Safety Pruning
Stump Grinding & Removal
Lot Clearing
Debris Removal
Insurance Appraisals
And Much More....
We Service the Upstate of South Carolina.
Call Today: (864) 449-3007
Get a free estimate. We promise to offer competitive pricing along with providing a safe and professional environment.
We are a licensed and insured company.
Call Us Today For A Free Estimate
(864) 449-3007